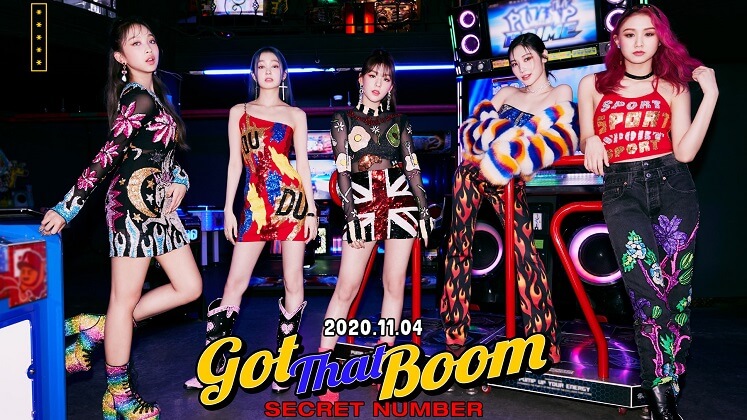 SECRET NUMBER (시크릿넘버) is an upcoming girl group from VINE Entertainment. The group consists of Léa, Soodam, Jinny, Dita and Denise. They will officially debut on May 19, 2020 with the single 'Who Dis?' (1).

2020:
– On May 19, the group officially debuted with their first single album "Who Dis?". The album included, in addition to the title track of the same name, an additional titled "Holiday".
– On October 21, the agency was confirmed that the group would be making their first comeback on November 4 with a new single.
Follow SECRET NUMBER on:
Group Name
SECRET NUMBER
시크릿넘버
Label
VINE Entertainment
Genre
K-Pop
SECRET NUMBER MEMBERS
| Name | DOB | Position |
| --- | --- | --- |
| Léa (레아) | 1995.08.12 | Vocalist |
| Dita (디타) | 1996.12.25 | Main Dancer, Vocalist, Rapper |
| Jinny (지니) | 1998.01.19 | Main Rapper, Vocalist |
| Soodam (수담) | 1999 | Vocalist, Visual |
| Denise (데니스) | 2001.01.11 | Main Vocalist, Maknae |
| | | |
SECRET NUMBER VIDEO
SECRET NUMBER LYRICS
SECRET NUMBER DISCOGRAPHY
Single albums
"Who Dis?" (2020)
"Got That Boom" (2020)
Source: (1)