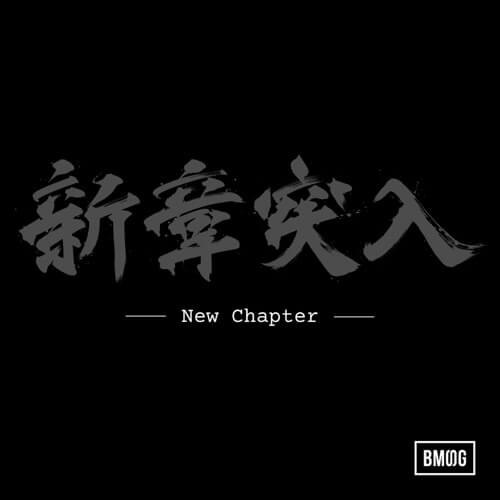 New Chapter 歌詞
BMSG ALLSTARS
| | |
| --- | --- |
| シングル | New Chapter |
| 作詞 | BMSG ALLSTARS |
| 作曲 | Ryosuke "Dr.R" Sakai, BMSG ALLSTARS |
| 発売日 | 2022.09.18 |
| Language: | 日本語/ Japanese |
New Chapter 歌詞 BMSG ALLSTARS
調子はどうだい?
答えなど必要ない
片っ端からちょうだい
世界中 大航海
行くとこまで行こうぜ
準備はいいかい兄弟
This is the new style, new culture
New chapter
お前の出番だ
気がつけば遠い
予想もさせない程のスピード
いつかは…とかもういい
お前の欲しがった未来の向こう側に
We in here
夢を追う奴から Be here
"笑われるくらいがちょうどいい"
I got that from my bro
This is my pride絶対に離さない
要らない概念は捨てな 人生は刹那
大事なのは Feel the vibe
どこに居ても変わらないStyleこそがIMA
錆びた影に用はない You know me?
全国各地 刻む My name
Time has comeもう待てないぜ
記憶のカケラ
あの日 恋焦がれた
7年分の利子をつけて 俺が夢を見せる番だ
何度生まれ変わったとしたって
この情熱に辿り着くだろう
何度撃たれても 何度踏まれても
潰えない蒼い炎を
自分のStyle 誰のマネ Who I am?
ここしかない Big dreamを 掴め
大前提って音ノってまたスタンバイ
死ぬ時 笑えりゃ まぁ万歳
圧勝しても油断なんかない
何回やったってまだ足んない
君次第 そして僕次第 語れやしない
どこよりも輝いてるだろ
知らない自分に会いにいく
生憎の雨でも晴らせる その攻撃 俺には当たらねぇよ
アッと言わすNeo vibes
ブレない芯 錆びないナイフ 四方八方
君も波乗りたいならこの指に止まれ
3, 2, 1 出発
知らぬ間に背後から突き刺す鼓動の刃
こっち見てどこ行ってんだ?
死ぬまでI am a rap game's star
嗚呼 頬を濡らした涙は
風の中 夢と光ってる
日本代表 畑を変えても即採用
自分の魅力と威力を10 yearsで知る天才的才能
愛が生んだIdentity
スキルとスタンスが美人
日本中 全員を連れてくミッション
I do I do I do I do ah
Ding Ding Ding Dong
でっかく咲いては散る花火の様なフロー
Stand up! 人生が丸ごと商売道具
振り返りはしない 背中に恥じらいや失敗
何回でも Life is freestyle, Aye
区切られた価値観の異端児
マルチバース 飛び越えこのステージ
歩み方はない 生き様次第
存在自体で証明
まだ上る階段
汗と血と涙で輝かせるスターダム
霧の中 走るただ
でもゴールまでのルートならもう見えてる Oh yeah
どうこう言わせない
もう止まらない
身の毛もよだつこの速度で
錆びたレール
張り替えるのは既存の枠にねぇ俺らのBasic
葛藤も圧倒のレシピ
定義出来ねぇ事こそが定義
Oh oh 終わりから始まりへ
Oh oh 今未来が咲き始める
業界が生んだTROUBLEでエラー
No Cap でも先頭にNew Era
かかる霧を
さらう蜃気楼
一度きりの先で
また何度でも立つ金字塔
MUSIC VIDEO / PV
BMSG ALLSTARS New Chapter ROMAJI
chōshi wa dō da i?
kotae nado hitsuyō nai
katappashi kara chōdai
sekai chū dai kōkai
iku toko made ikō ze
junbi wa ī ka i kyōdai
This is the new style new culture
New chapter
omae no deban da
ki ga tsuke ba tōi
yosō mo sasenai hodo no supīdo
itsu ka wa… to ka mō ī
omae no hoshi-gatta mirai no mukōgawa ni
We in here
yume o ou yatsu kara Be here
warawareru kurai ga chōdo ī
I got that from my bro
This is my pride zettai ni hanasanai
iranai gainen wa sutena jinsei wa setsuna
daiji na no wa Feel the vibe
doko ni ite mo kawaranai Style koso ga IMA
sabita kage ni yō wa nai You know me?
zenkoku kakuchi kizamu My name
Time has come mō matenai ze
kioku no kakera
ano hi koikogareta
nana bun no rishi o tsukete ore ga yume o miseru ban da
nan do umarekawatta to shi tatte
kono jōnetsu ni tadoritsukudarō
nan do utarete mo nan do fumarete mo
tsuienai aoi honō o
jibun no Style dare no mane Who I am?
koko shika nai Big dream o tsukame
dai zentei tte oto notte mata sutanbai
shinu toki waraerya mā banzai
asshō shite mo yudan nanka nai
nan kai yattatte mada tannai
kimi shidai soshite boku shidai katare ya shinai
doko yori mo kagayaiterudaro
shiranai jibun ni ai ni iku
ainiku no ame de mo haraseru sono kōgeki ore ni wa ataranei yo
atto iwasuNeo vibes
burenai shin sabinai naifu shihō Happō
kimi mo naminori tai nara kono yubi ni tomare
3 2 1 shuppatsu
shiranu ma ni haigo kara tsukisasu kodō no ha
kocchi mite doko itte n da?
shinu madeI am a rap game s star
ā hō o nurashita namida wa
kaze no naka yume to hikatteru
Nippon daihyō hatake o kaete mo soku saiyō
jibun no miryoku to iryoku o10 years de shiru tensai-teki sainō
ai ga undaIdentity
sukiru to sutansu ga bijin
Nippon-chū zen'in o tsureteku misshon
I do I do I do I do ah
Ding Ding Ding Dong
dekkaku saite wa chiru hanabi no yō na furō
Stand up! jinsei ga maru-goto shōbai dōgu
furikaeri wa shinai senaka ni hajirai ya shippai
nan kai de mo Life is freestyle Aye
kugirareta kachi-kan no itan-ji
maruchi bāsu tobikoe kono suteiji
ayumi kata wa nai ikizama shidai
sonzai jitai de shōmei
mada noboru kaidan
ase to chi to namida de kagayakaseru sutādamu
kiri no naka hashiru tada
de mo gōru made no rūto nara mō mieteru Oh yeah
dōkō iwasenai
mō tomaranai
minoke mo yodatsu kono sokudo de
sabita reiru
harikaeru no wa kison no waku ni nei ore-ra no Basic
kattō mo attō no reshipi
teigi dekinei koto koso ga teigi
Oh oh owari kara hajimari e
Oh oh kon mirai ga sakihajimeru
gyōkai ga unda TROUBLE de erā
No Cap de mo sentō niNew Era
kakaru kiri o
sarau shinki rō
ichi do kiri no saki de
mata nan do de mo tatsu kinji tō
BMSG ALLSTARS New Chapter English Translation
How's it going?
I don't need answers
Give me everything
A round-the-world voyage
Let's go as far as we can
Bro, are you ready?
This is the new style new culture
New chapter
It's your turn
Suddenly you're far away
at an unimaginable speed
Tired of hearing 'someday…'
Beyond the future you always wanted
We in here
From the one chasing the dream. Be here
"It's just right to be laughed at"
I got that from my bro
This is my pride, I'll never let it go
Throw away unnecessary ideas – life is but a moment
It's important to feel the vibe
The style that never changes no matter where you are is IMA (now)
There's no use for rusty shadows. You know me?
Engrave my name all over the country
Time has come, I can't wait any longer
A fragment of a memory
I longed for that day
Now it's my turn to show you my dream with seven years' interest built up.
No matter how many times I'm born again
I'd still find this passion.
No matter how many times I'm shot at, how many times I'm trampled over
this blue flame that never ends
My style. Whose imitation?. Who am I?
This is it – seize the big dream
It's all about feeling the groove of the music, and I standby
If I can die with a smile, I'd be down with that
Even when I dominate, I never be too careful
No matter how many times I do it, it's not enough
It's up to you. And up to me – can't tell everything
Shining brighter than anywhere else
I'm going to meet the unknown me
Clear up the sky even raining. That attack won't hit me
Astonishing Neo vibes
An unwavering core. A knife that never rusts. In all directions
If you want to ride the waves, join me
3 2 1 Let's go
A pulsing blade that pierces from behind before you know it
Look at me. Where are you going?
I am a rap game's star till I die
Ah, the tears that wet my cheeks
shining in the wind with the dream
Representing Japan easily passed despite coming from a different field
Talent knowing my charm and power in 10 years
Identity love created
The beauty of skills and stance
A mission to take everyone in Japan with me
I do I do I do I do ah
Ding ding ding dong
Flow like fireworks – bloom big and disappear
Stand up! Life is a tool for business
Won't look back – shame or failure on your back
As many times as you want. Life is freestyle, aye
Maverick with divided values
Jump over multiverse to this stage
There's no right way to walk. It is up to how you live
I prove it with my very existence
There're still stairs to climb
Stardom shines through sweat, blood and tears
Just running in the fog
But I now see the route to the goal, oh yeah
I won't let you say what you want to say
Nothing can stop me now
at this grisly speed
Rusted rails
But we won't replace them That is our Basic
A recipe that overwhelms conflicts
What can't be defined is the definition
Oh oh from the end to the beginning
Oh oh now the future begins to bloom
Error in the TROUBLE caused by the industry
No cap but New Era leads the way
The fog hangs over
a mirage that snatches away
At a once-only destination
A pyramid that rises over and over again