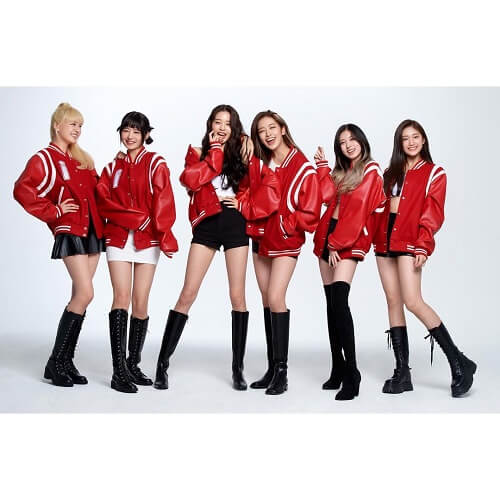 IVE (아이브) is an upcoming six-member South Korean girl group under Starship Entertainment. They are set to make their debut on December 1, 2021 with the single album "Eleven".
Pre-debut
– On August 22, 2021, an article published by Star News revealed that Starship Entertainment would be debuting a new girl group during the second half of 2021. Later that same day, Starship confirmed the plans to debut the group.
– On November 1, the group's official SNS accounts were opened along with the reveal of their name "IVE" and the motion video of their logo.
– On November 2, Yujin was officially announced as the group's first member, followed by Gaeul on November 3, Wonyoung on November 4, Liz on November 5, Rei on November 6, and Leeseo on November 7.

2021: Debut with "Eleven"
– The group would debut with their first single album, titled "Eleven" on December 01,2021.

Follow IVE on:
Group Name
IVE
아이브
Label
Starship Entertainment
Genre
K-Pop
IVE MEMBERS
Name
DOB
Position
Yujin
유진
2003.09.01
Leader, Lead Vocalist
Gaeul
가을
2002.09.24
Rapper
Rei
레이
2004.02.03
Rapper, Vocalist
Wonyoung
원영
2004.08.31
Vocalist
Liz
리즈
2004.11.21
Main Vocalist
Leeseo
이서
2007.02.21
Vocalist, Maknae
IVE LYRICS
IVE OFFICIAL VIDEO
IVE DISCOGRAPHY
Single Albums