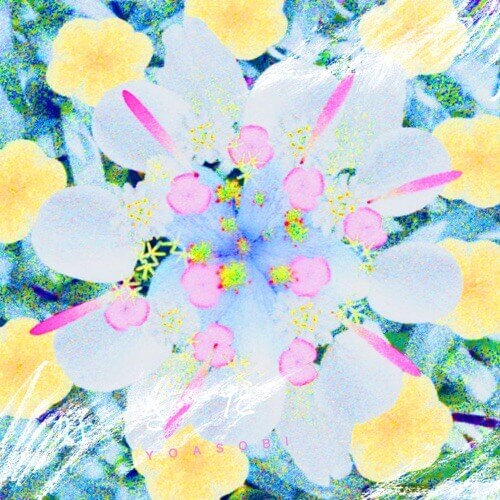 好きだ 歌詞
YOASOBI
| | |
| --- | --- |
| シングル | 好きだ |
| 作詞 | Ayase |
| 作曲 | Ayase |
| 発売日 | 2022.05.30 |
| Language: | 日本語/ Japanese |
好きだ 歌詞 YOASOBI
急に居ても立っても居られず
友達にSOS
話聞いて欲しいんだ
やっぱり私 彼のことが
「そんなこと知ってるもう何度も」
薄っぺらなそんなリアクション
耳にタコが出来ててもいいから聞いて
我慢出来ないんだ
いざ彼に四回目の告白を
期待薄い片思いなんて苦いだけ
友達でいいよ
すれ違いざま 一言交わすだけ
それだけでいいなんて
思ってたのに
頭から離れない君の声
もしも君に想いを一度も
伝えていなかったらなあ
慣れた告白なんてちっとも
ときめかないよね
初めて想い伝えた十年前
あまりにも無邪気だった
次の五年前も軽すぎたし
次の三年前そうだ
もしも根こそぎ全部やり直せたのなら
さあタイムトラベルだ あの日まで
取り返そう 初めての告白を
全部全部無かったことに
それでいいんだ
それでいいんだっけ
何回フラれてがっかりしたって
苦い想い繰り返したって
その度触れた君の好きなものが
いつしか私の好きものになったんだ
それはかけがえない今の私の宝物
失敗してもいい
もう一度言うよ
私 君のことが
MUSIC VIDEO / PV
YOASOBI sukida ROMAJI
kyū ni ite mo tatte mo irarezu
tomodachi ni SOS
hanashi kīte hoshī n da
yappari watakushi kare no koto ga
'sonna koto shitteru mō nan do mo'
usuppera na sonna riakushon
mimi ni tako ga dekitete mo ī kara kīte
gaman dekinai n da
iza kare ni yon kai-me no kokuhaku o
kitai usui kataomoi nante nigai dake
tomodachi de ī yo
surechigai-zama hitokoto kawasu dake
sore dake de ī nante
omotteta no ni
atama kara hanarenai kimi no koe
moshi mo kimi ni omoi o ichi do mo
tsutaete inakattara nā
nareta kokuhaku nante chittomo
tokimekanai yo ne
hajimete omoi tsutaeta jū nen mae
amari ni mo mujaki datta
tsugi no go nen mae mo karu sugita shi
tsugi no san nen mae sō da
moshi mo nekosogi zenbu yarinaoseta no nara
sā taimu toraberu da ano hi made
torikaesō hajimete no kokuhaku o
zenbu zenbu nakatta koto ni
sore de ī n da
sore de ī n da kke
nan kai furarete gakkari shi tatte
nigai omoi kurikaeshi tatte
sono tabi fureta kimi no suki na mono ga
itsu shi ka watakushi no suki mono ni natta n da
sore wa kake ga enai ima no watakushi no hōmotsu
shippai shite mo ī
mō ichi do yū yo
watakushi kimi no koto ga
YOASOBI sukida ENGLISH TRANSLATION
Being unable to be there when he appears suddenly or is just standing there,
I send an SOS to a friend
I wish he would hear me out
I do like him afterall
"I know that already, I've heard it so many times",
Such a shallow reaction.
Even if you have heard enough of it, hear me out.
I can't hold it back.
Now then, onto my 4th confession to him.
One-sided love with low expectations is just bitter
It's fine if we just stay as friends,
And just exchange a few words when we pass by one another
That's enough,
So I thought
But I can't get your voice out of my mind.
If only I never conveyed my feelings to you
Not even once.
Confessions one is used to,
Do not make any hearts flutter do they.
The first time I conveyed my feelings was 10 years ago
It was far too innocent,
Then the next time, 5 years ago, was too half-hearted
The following time 3 years ago was the same.
What would happen if I did it all again, from scratch
Alright, time to travel back in time, to that day.
Let's take it back, my first confession.
As if nothing had ever happened.
That's fine.
Was this fine?
Having been rejected and disappointed many times,
Having had the bitter memories repeat again and again
The things you like that I came across each time,
Became the things I like before I realised
That is my present irreplaceable treasure
It's fine even I fail
I will say it again
I like you
English Translation by @shiyuki332