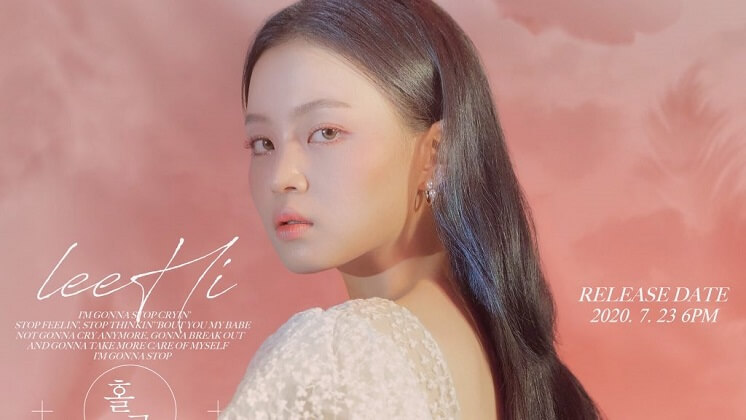 Lee Hi (이하이) is a South Korean singer-songwriter. She made her solo debut on October 28, 2012 with the digital single "1,2,3,4" under YG Entertainment. Her first full-length album "First Love" was released in two parts, part 1 on March 7, 2013 and part 2 on March 28, 2013. On December 31, 2019, Lee Hi announced that she had ended her contract with YG Entertainment. Ahead of her comeback with digital single "Holo", on July 22, AOMG revealed they had recruited Lee under the label and in result signed an exclusive contract with her.
Follow Lee Hi on:
LEE HI PROFILE
Stage Name:
Lee Hi (이하이)
Full Name :
Lee Ha Yi (이하이)
Born :
September 23, 1996
in Bucheon, South Korea
Occupation :
Singer
Songwriter
Position :
YG Entertainment
Record Labels
AOMG (2020 – )
YG Entertainment (2012-2019)
Active Since:
2012
LEE HI LATEST OFFICIAL VIDEO
LEE HI LYRICS
LEE HI DISCOGRAPHY
Albums
Album's format is yet to be announced.
Studio albums
First Love (2013)
Seoulite (2016)
Mini albums
OSTs
Moon Lovers : Scarlet Heart Ryo OST Part.6 (Can You Hear My Heart with Epik High) (2016)
Moon Lovers : Scarlet Heart Ryo OST Part.10 (My Love) (2016)
Golden Slumber OST (Golden Slumbers) (2018)
Japanese
Studio albums
Lee Hi Japan Debut Album (2018)