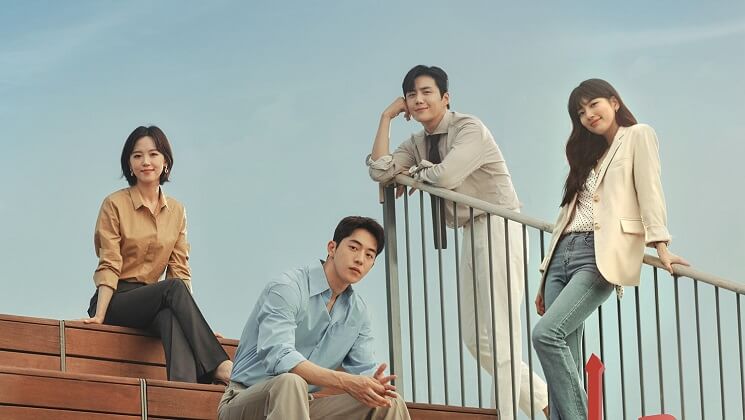 DRAMA PROFILE
Drama:
Start-Up
Sandbox (early title)
Hangul:
스타트업
Romanization:
Start-Up
Director:
Oh Choong Hwan
Episodes:
16
Network
tvN
Language:
Korean
Start-Up (스타트업) is a Korean television series starring Bae Suzy and Nam Joo Hyuk. It set in a fictional South Korean version of Silicon Valley, where young dreamers set out to achieve success in the world of startup companies. The drama premiered on tvN on October 17, 2020, airing every Saturday and Sunday at 21:00 (KST) time slot previously occupied by "Stranger 2."

Synopsis:
"Start-Up" is about a woman who dreams of becoming an entrepreneur like Steve Jobs, a man of natural science who becomes her first love, and another man who has to make that man look wonderful.
Nam Do-San is the founder of Samsan Tech. He is excellent at mathematics. He started Samsan Tech two years ago, but the company is not doing well. Somehow, Nam Do-San becomes Seo Dal-Mi's first love. They cheer each others start and growth.
Start-Up OST Songs Lyrics
We will update all the songs, lyrics, audio and music video from 'Start-Up (Original Television Soundtrack)' with English Translation as following table:
Start-Up OST Playlist
(*) The production companies behind 'Start-Up' (Korean drama / kdrama) [Music Buddy & Vlending] announced viewers can expect music from Red Velvet, Jung Seung Hwan, Kim Feel, 10cm, Oh My Girl's Seunghee, Jiho, and Binnie, Davichi, and Suzy for the OST.
(*) tvN's drama "Start-Up" reveals the 2nd OST lineup: Red Velvet's Wendy, Ailee, B1A4's Sandeul, Gaho, CHEEZE and BOL4